Oval Glamping Pod Frame Kit
£694.39 – £2,465.45
Our glamping pod building frame kit is ideal for building glamping pods, home offices and garden rooms and are available in a variety of sizes and styles.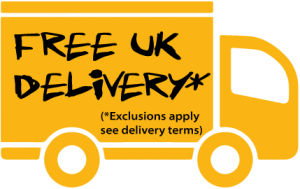 Description
Our Oval glamping pod building frame kit is ideal for building glamping pods, home offices and garden rooms. They are available in a number of lengths and alternate styles.
We manufacture all of our glamping pod building kits from high quality 18mm structural grade plywood. All of the oval glamping pod frame kits comprise of a cross section of 100mm allowing you to fill the cavity with insulation.  You can also utilise this void for running cabling and amenities therefore we recommend you plan your amenities and run them before skinning the pod. The arches are exceptionally sturdy because they are 36mm thick once assembled (2x 18mm) our kits are strong enough to hold the weight of a fully grown male without additional support.
Assembly:
The oval pod building frames have an exterior height of 2600mm (to top of peak) and 4000mm maximum width of the curve. It is 1450mm at the base (internal 2350mm(h) x 3800mm(max w). Assembling the components is easy as all components are numbered making it virtually impossible to get them wrong. We also have comprehensive instructions as well as instructional videos available. Using traditional tusk and tenon joints you join the arches rigidly together. We leave the two end walls open enabling you to build the pods to your requirements. We do not provide the wood for the end walls with the kits.
A 3 dimensional model of one of our kits is available here although it may not be the same length as the current product.
To construct the glamping pod frame kit you will usually need:
Approx 5 litres waterproof Glue (PVA or similar)
A nail gun and nails or a powered screwdriver and screws
A hammer to tap the wedges in
Need a little more than a bare frame for pod building?
Whilst we do not provide a complete pod kit we do manufacture the fascia panels and are proud to be a stockist of Britmet lightweight roof tiles.  Kits of tiles are available to purchase online here:
Custom sizes are also available
Let us know your requirements by clicking the link below and we will get back to you with a quotation and lead time
**delivery is included in the cost (excluding Highlands and Islands). Delivery is via a pallet wagon – you must have an area of flat, level ground for delivery – We do not provide a Hiab.
Additional information
| | |
| --- | --- |
| Dimensions | 1600 × 1200 × 1000 mm |
| Pod Length | 3050mm, 3660mm, 4270mm, 4880mm, 5490mm, 6100mm, 6710mm, 7320mm, 7930mm, 8540mm, 9150mm, 9760mm, 10370mm, 10980mm |